Neil
New Member
VIP Member
Used once and it's simple and quick to put up.
You need to have the awning cassette attached to your vehicle first
A very nice addition to your van
Only selling due to an upgrade in vehicle
I have attached a link (not mine) for more info
The pictures attached are ours and of the actual awning
Ours cost £399.99, selling for £340 or very nearest offer
Comes with a carry compact drawstring bag
Collection from Alfreton DE55 area
We are also selling a Brandrup mattress (used once)
Windscreen cover (used once)
Porta Potti & carry bag (not used)
And front carpets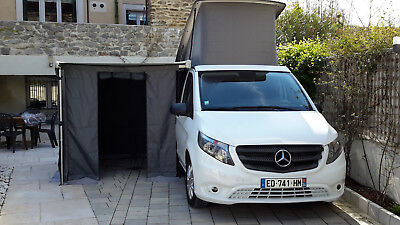 (This awning kit is designed to work in conjunction with a roll out awning enclosing the sides and providing an extra usable area / room for your camper van. Thousands made for other awning bands so rest assured we know our stuff :0).