There's been a couple of facebook posts about fitting an aftermarket Thule wind-out awning. I offered to take some photos to help- Rather than post there and risk the info being lost, I thought I'd post here. I'm sure the ever-helpful folks will chip-in!
My MP has an awning which was installed after delivery - possibly by the specialist that sold it to the first private owner - it's a Thule Omnistor 4900. I've included photos of the brackets and will upload a link to the installation manual (generic as opposed to MP-specific).
The front bracket top. Note the sealant bed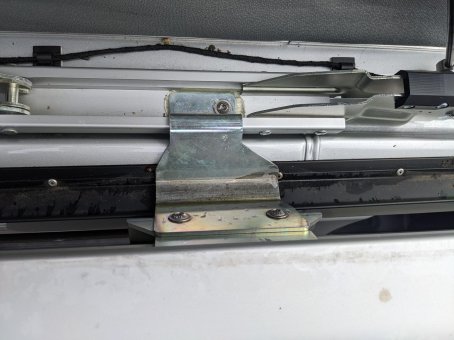 Front Bracket from side - there is a thin rubber packer between the vehicle and each of the pads to protect the paint finish.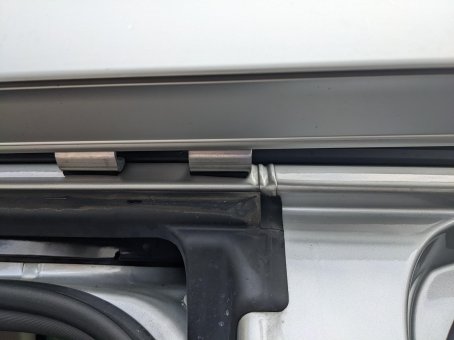 Rear Bracket from top - couldn't spot any sealant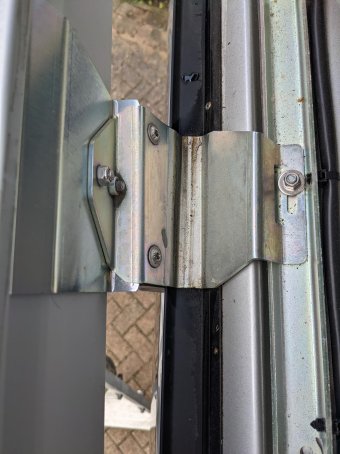 And from the side - not sure if the bracket is bolted to the vehicle or not.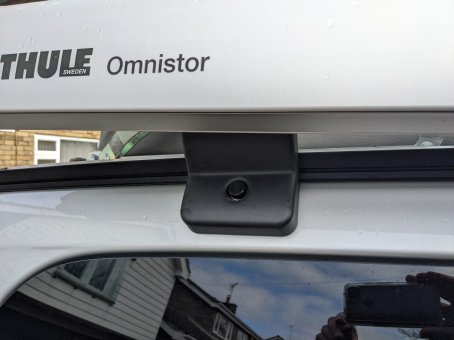 !