Pete S
New Member
VIP Member
We just spent a few days in Western Norway (we live in the south east of the country) and have a couple of photos / recommendations to share.
Our first stop was in Eidfjord, at Kjærtveit camping. Eidfjord is a place we have generally just driven through, but it's worth a stop. We enjoyed an easy evening walk up the river past (not very visible) Iron Age graveyards, and we visited Kjeåsen, one of Norway's most remote mountain farms. These days you can choose between the old route up, a steep walk up 580 meters from the fjord, or you can take the narrow road built in connection with a hydroelectric project. We did the latter (since the Marco Polo is of a rational size - and our dog can't climb ladders!) An absolutely 100% recommended must-see location.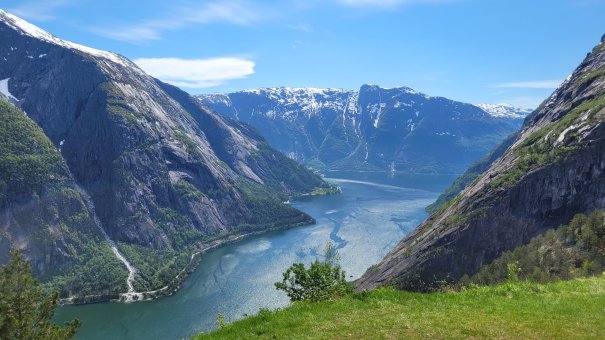 Next stop Rosendal. The motorhome park right in the centre of the village is well located, though at Whitsun it was almost full with massive modern motorhomes. The picture shows us in a prime spot, lucky in the first-come first-served allocation mechanism! You can walk from there to all the points of interest. Also Rosendal is worth the visit. By European standards the manor itself is not impressive but the gardens are nice. We plan to return and walk some of the surrounding mountains.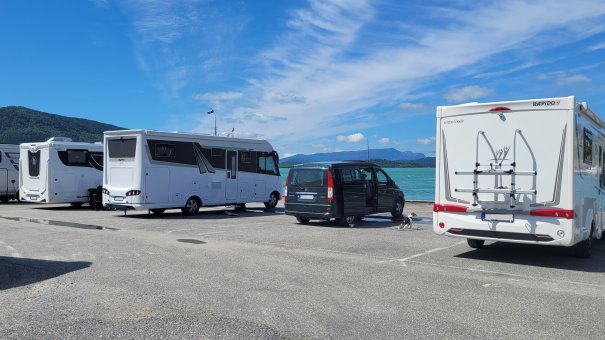 Then on to Bergen. I simply must commend the layby at the little village of Mundheim. Clean toilets, great view. I don't recall if there is a camping forbidden sign, but if not it would be great for a one night stop on a journey.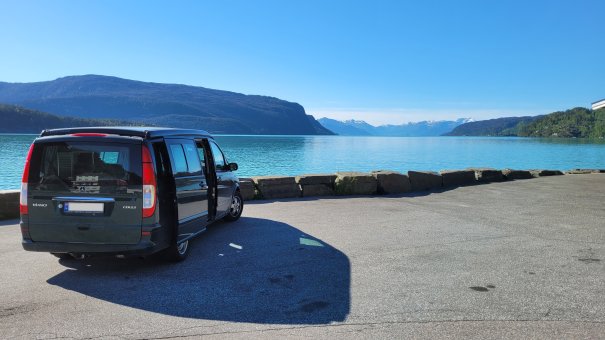 As far as Bergen is concerned, in my view it is a disaster area for campers. We wouldn't touch the sites "close" to the town with a barge pole, but we can recommend
Skogtun Camping
on the island of Sotra, some 35 minutes outside of Bergen.