Hi all,
This is not yet a firm sale, however our dream house has just come up for sale unexpectedly, so we might have to part with our Marco and downgrade to a cheap 4x4
The Marco is financed so only likely to be suitable for a cash buyer as I doubt the finance can be transferred.
We would only be looking to clear the finance (and not capitalise on the current MP shortage) which I imagine is around the £50k mark *edit* SALE FIGURE IS £49,100.90
The MP has 9000 miles on it and was registered December 17 (it has the cup holders and internal lights) and other than some scratches in the rear from taking the bed in and out it's in excellent condition.
It had the star guard treatment inside and out and this does seem to work pretty well.
The (truly excellent) shower cap and screen cover would also be included, we also fitted mud flaps.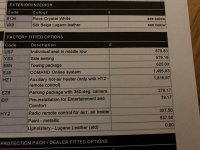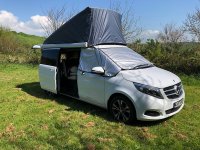 Last edited: